Xibo Content Management System
Create digital signage content like digital menus, marketing ads, room schedules, entertainment, video walls, road signage, terminal signage, and more.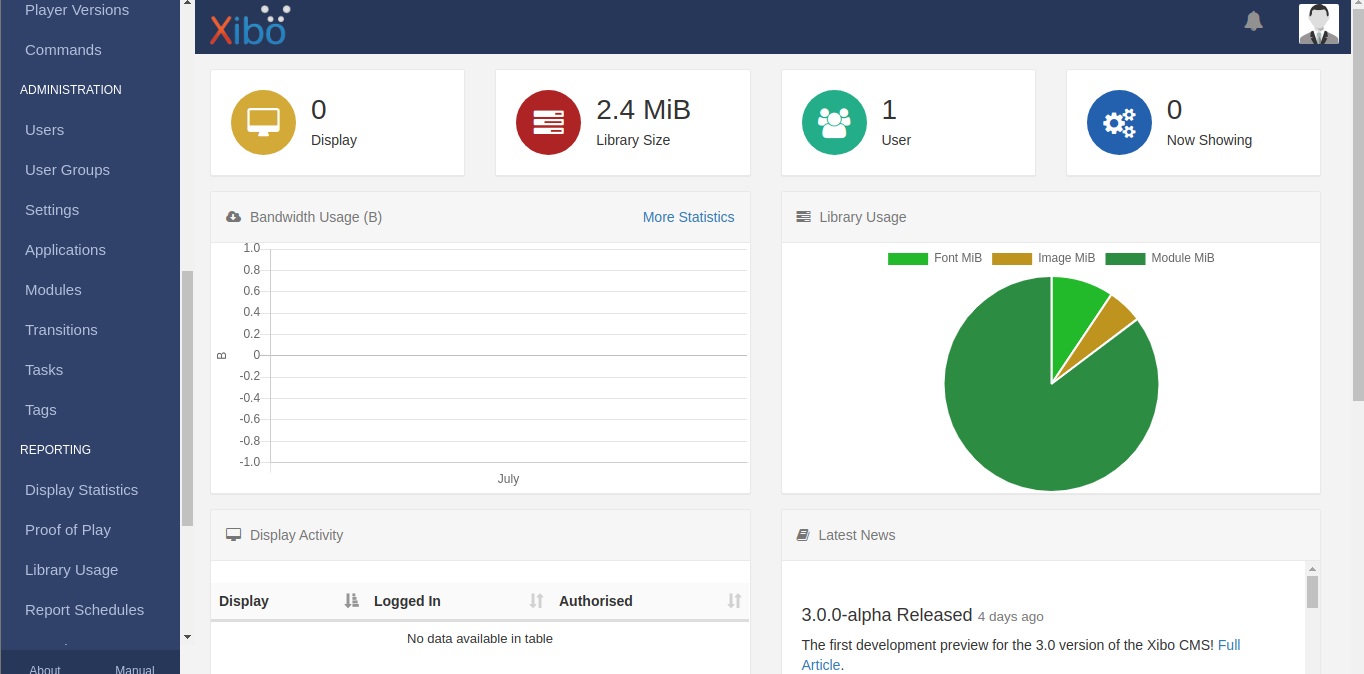 Image by Xibo Signage
The Xibo Content Management System (CMS) is an open source web application which can be self-hosted or run on the Xibo in the Cloud platform.
The CMS is your interface to your Xibo Digital Signage network. The CMS allows you to:

1. Setup Displays
2. Configure Display Settings
3. Upload or Create Content
4. Schedule and Publish Content to the Displays that exist within a CMS.
5. Set up Users and Permissions
6. Monitor system health and issues.
7. Monitor system stats and playback statistics.
8. Setup advanced functions and more.
Xibo Widgets
Calendar: Office events & employee communications.
Video: Uploading your videos for promotions and events.
Weather: Add a weather widget to your Welcome Displays.
Clocks: Add a clock to your waiting room signage.
Currencies: Add a currency ticker to your elevator signage.
Data Sets: Update your digital menu in real time with a Data Set.
Twitter: Create fun Twitter walls.
RSS: Add relevant news in real time to your layout.